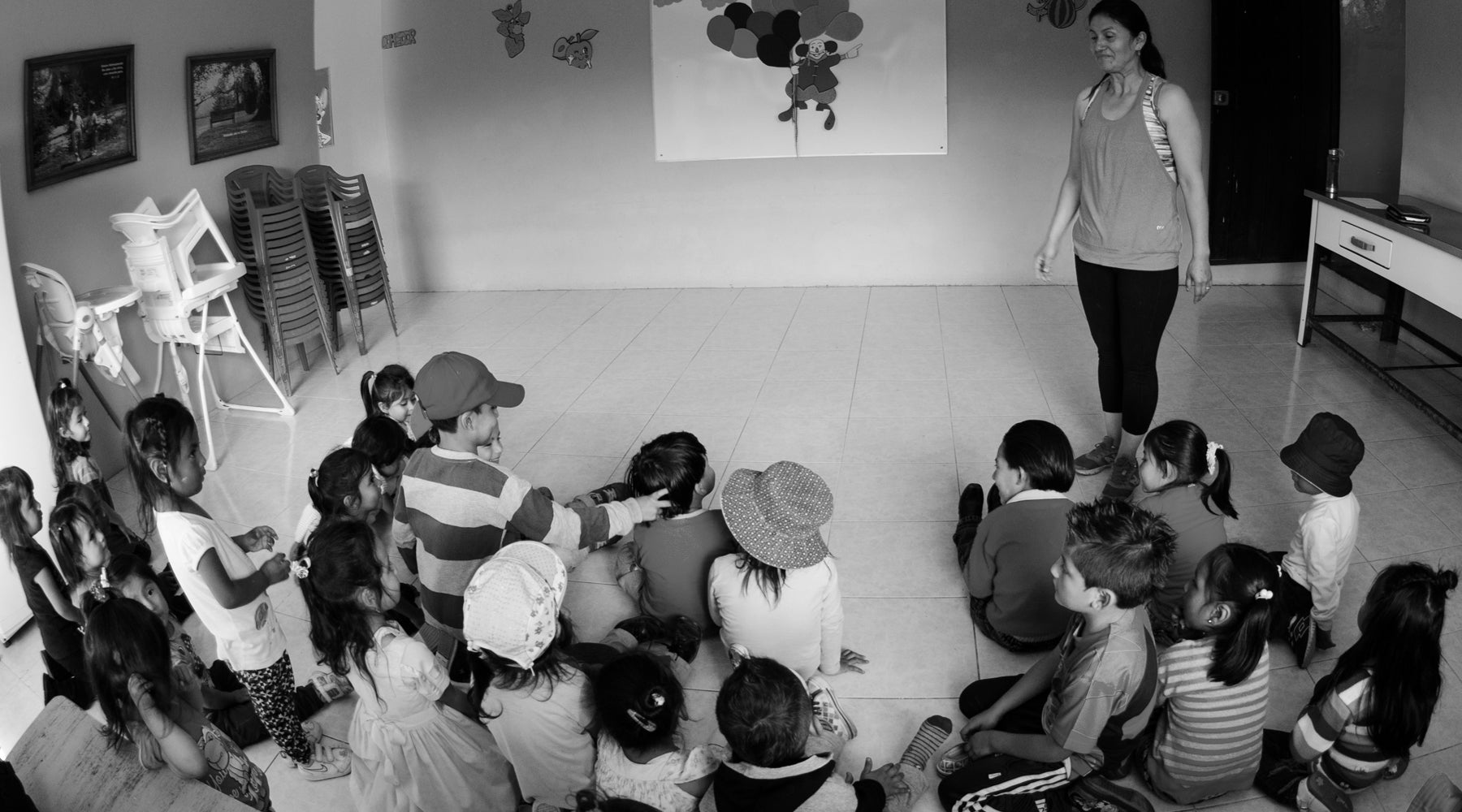 Our Socially Responsible Commitment
Taarach´s collections support a program that looks forward to give opportunities through education of children in need.   This project start with a day care for children from peddlers that spend most of the day in the streets.  It was run by priest Juan Bottasso, who started the project in 2002 with the objective to keep kids off the streets.

The Priest´s project reached to run 3 daycare facilities around the City of Quito and took care of 150 children.  One was located in the Cumbaya neighborhood called Mundo Feliz, another in Chillogallo called Don Bosco and the last one in La Tola called La Tola. Migration from rural areas to cities brings poverty and sometimes children become beggars looking for better chances in life.
Taarach created its project called One 1 One to give back to the community and support children education. For each belt that we sell we donate one lunch to one child for one month:  One child, One lunch, One month.
At the time we partner with educational foundations to ensure that indigenous children in rural schools received their lunch, helping them learn better, concentrate, and play.   We focus on rural areas because we want to mitigate migration and fight against poverty. 
We partner with those foundation because:  
We knew the priest Juan Bottasso and know well the Don Bosco Foundation for a long time. We can guarantee to my all our clients that their donations will be well managed and bring happiness and well-being to children while supporting education.
The second reason is because of the close relationship between the disappearance of crafts and traditions from small communities and their need for migration.    
Taarach wants to rescue crafts and increase their production.  Taarach wants to have a positive impact on small communities so people won't need to migrate and those children will not have to endure the problems they face in the big cities.